MEAN WELL Releases DALI 2 LED Drivers
23 March 2020
MEAN WELL has released a series of LED drivers with the DALI 2 standard, as well as a DALI Bus power supply. 
The first MEAN WELL LED driver to feature DALI 2 is the new LDC-55 constant power LED driver. 
This LED driver has a voltage output range of 27~56V and a current output range of 500 ~ 1600mA. 
500mA is the default output, but this LED driver can deliver anything between 980 ~ 1600mA at full power output.  
It is available in 3 variants: 
Non- dimming 

DALI & Push Dimming 

3-in-1 Dimming: 0-10V, PWM, or resistance 
The narrow 'linear' format makes this LED driver ideal for mounting inside troughers and extrusions.  
The MEAN WELL DLP-04L slim line DALI Bus power supply is also certified to DALI 2.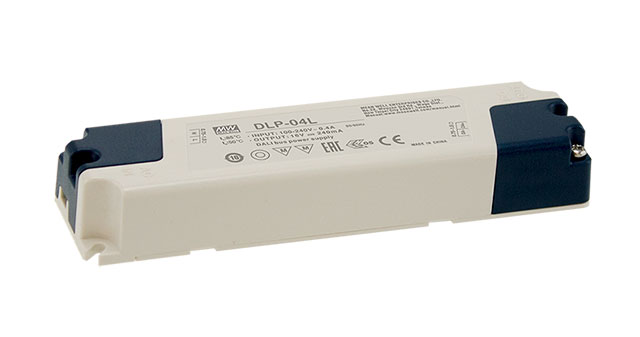 Any product that can decipher the DALI protocol needs to be able to transmit a DALI signal down a DALI Bus. 
Any device such as a light fitting, light panel, wall controller, etc. that doesn't have its own means to produce the DC voltage Bus line will require one of these power supplies to create one.  That device will then transmit the DALI signal down that line. 
For further information on MEAN WELL DALI 2 LED drivers and power supplies please contact MEAN WELL Australia.